Agartala: The Mandwi Police Station has been declared as the best police station of Tripura.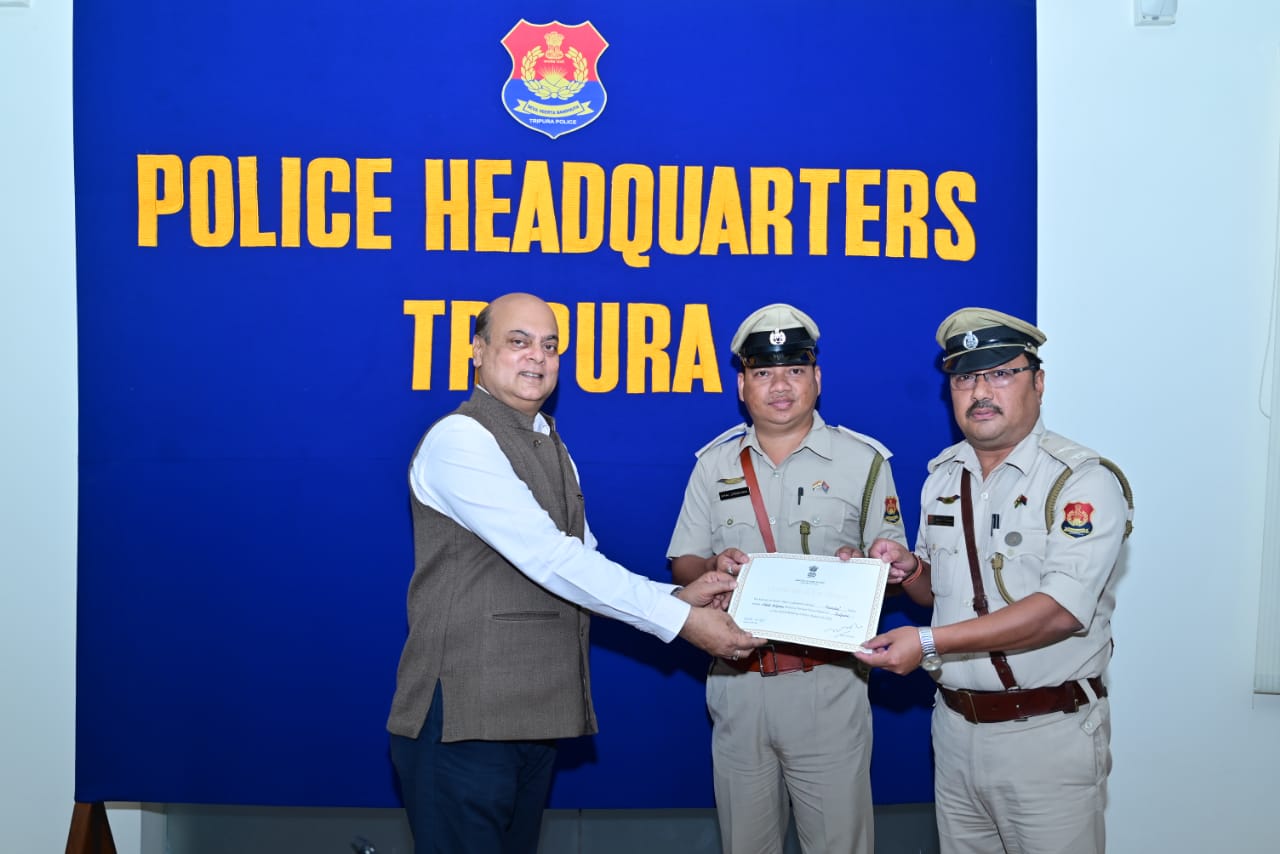 It is the Ministry of Home Affairs who declared the same and they were Congratulated as well.
Ministry of Home Affairs, Government of India has declared Mandwi PS of West Tripura District as the Best Police Station of Tripura in the Annual Ranking of Police Stations for the year 2022. Today, Shri Amitabh Ranjan, IPS, DGP, Tripura has handed over the Certificate of Excellance to Inspr. Amal Debbarma, O/C Mandwi PS in presence of SP (West) and other officers of the district.
Comments
comments