Tripura 12-02-23: The Union Home Minister Amit Shah will take part in two rallies and a roadshow in the state for the Assembly election on February 12
According to reports, he will address at two rallies of Vijay Sankalp Rally after visiting the Mata Tripura Sundari Temple in Udaipur.
The first rally will take place in Chandipur in the Unakoti district at 12 pm and then in Bishramganj town in the Sepahijala district after which a road show in the Pratapgarh Assembly constituency at around 4 will be attended by him.
The Prime Minister Narendra Modi addressed two rallies in the election-bound state of Tripura on Saturday. He took a dig at the Left Congress and urged people to vote for the BJP to teach them a lesson.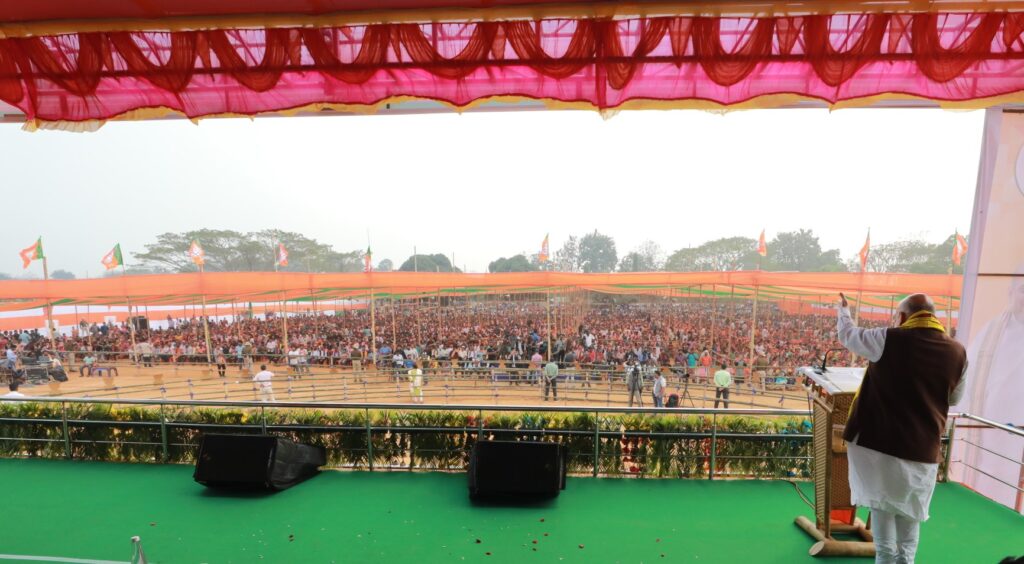 The state will hold elections for 60 seats in Tripura. While in Meghalaya and Nagaland it will take place on February 27.The counting of votes for all three states will be held simultaneously on March 2.
The National President of BJP JP Nadda claimed that the opposition used to blame Tripura for blockades and insurrection. However, the definition of the state changed to peace, prosperity, and progress after the BJP took office.
Besides Nadda, Shah also visited Tripura and held a roadshow along with Chief Minister Professor Dr Manik Saha.
Comments
comments