Agartala 20 November 23: In a significant event today, Chief Minister Dr. Manik Saha inaugurated an 11-day state-centric drama festival at the 2nd auditorium of Rabindra Shatabarshiki Bhavan. Emphasizing the powerful role of drama as a social medium, the Chief Minister expressed that dramas play a crucial role in guiding society in the right direction, serving as a mirror to various aspects of life. He highlighted the diverse themes within dramas that contribute to raising awareness among people.
During the event, Vice Chairman of the State-Centric Cultural Advisory Committee, Subrata Chakraborty, acknowledged the rich diversity present in both life and drama. He described drama as an art form that provides a platform to showcase every aspect of culture. Chakraborty emphasized the need to involve the next generation in theatrical discussions and recognized the significant role played by theater groups.
The festival, set to run for 11 days, will feature 21 plays, each evening presenting two performances. Over three hundred artists are expected to participate, with Chief Minister Manik Saha expressing hope that the festival will contribute to the growth of theatrical arts in the state. The opening act, "Prepaid," directed by Partho Majumdar, set the stage for the subsequent performances during the festival.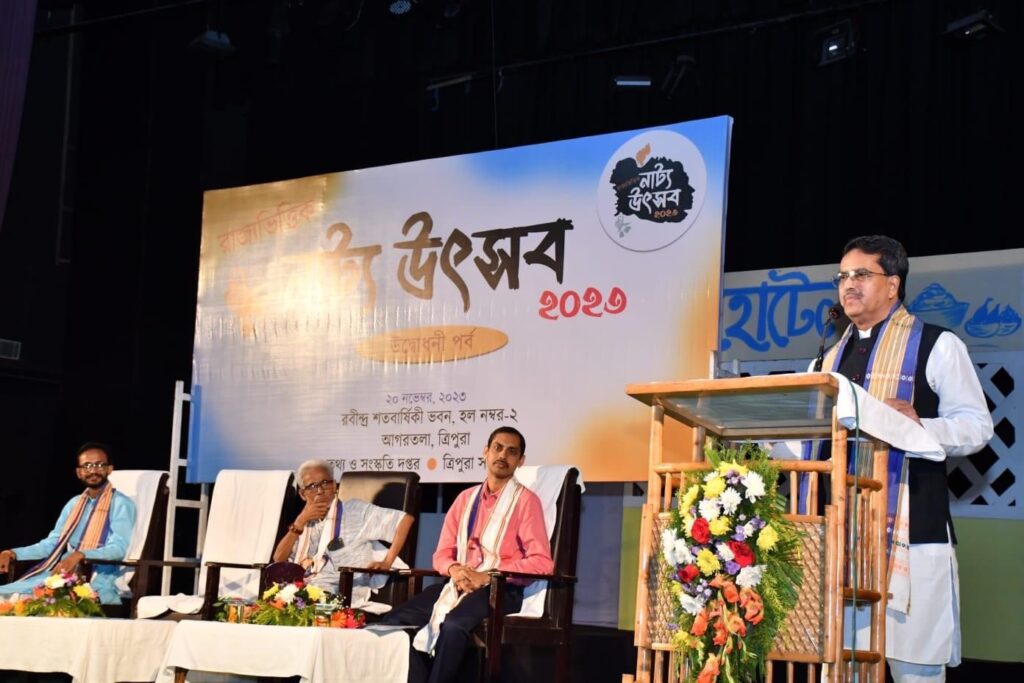 Bimbisar Bhattacharya, Director of the Information and Culture Department, shared details about the festival, stating that it aims to showcase 21 plays over the course of 11 days, with two performances scheduled each day. Over three hundred artists, including renowned artist Manik Dutt, are participating in the festival. The Chief Minister, along with other dignitaries, extended their best wishes for the success of the festival and inaugurated the event. Following the inaugural ceremony, the Sur Pancham theater group, directed by Partho Majumdar, presented the play "Prepaid" as part of the opening segment.
Comments
comments