Agartala, October 19 – Promoting Agricultural Development for Self-Reliant India
In a bid to emphasize the pivotal role of agricultural development in achieving self-reliance in India, a noteworthy event transpired today in South Tripura district's Birchandra Manu. The inauguration of a state-of-the-art vegetable cultivation center drew the participation of significant dignitaries, including Agriculture Minister Ratnala Nath, District Magistrate Sanjeev Riya, Agriculture Department Secretary Apurba Roy, South Tripura District Magistrate Saju Bahadur 3, and former legislator Shankar Roy.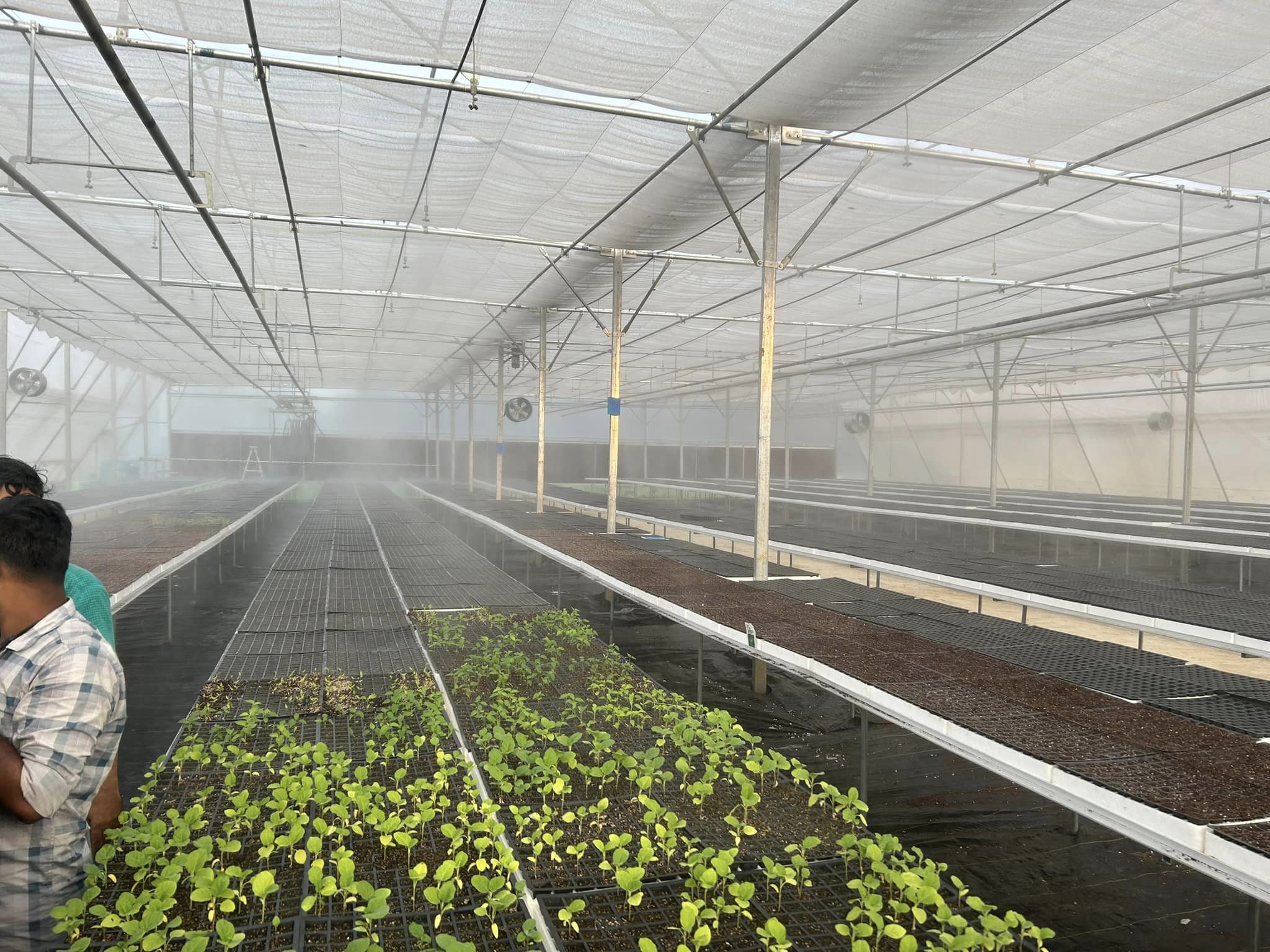 Minister of Agriculture, Ratnala Nath, underscored the government's commitment to bolstering farmers' income by providing them with essential support. The government's initiatives include procuring rice from farmers at fair prices and extending the advantages of the PM-Kisan project to farmers. Additionally, farmers are gaining access to loans through Kisan Credit Cards.
India boasts 60 advanced technology vegetable cultivation centers, with one of these centers being inaugurated in Birchandra Manu, South Tripura district. This remarkable facility, established at a cost of 39.6 million rupees on a 6-hectare expanse, is poised to generate around 1.5 million vegetable seedlings annually. The center is equipped with a greenhouse, polyhouse, administrative building, and training center.
The welcoming address at the event was delivered by Dr. Phanibhushan Jamatia, the head of the Department of Horticulture and Soil Conservation.
Comments
comments