News 4 Sep,23: In a recent meeting with a delegation of Bangladeshi journalists, Chief Minister Dr. Manik Saha expressed his commitment to addressing the complexities of the visa system for travelers visiting India's northeastern states. The journalists had raised concerns about the challenges faced by many people wishing to explore the region for tourism and various other purposes.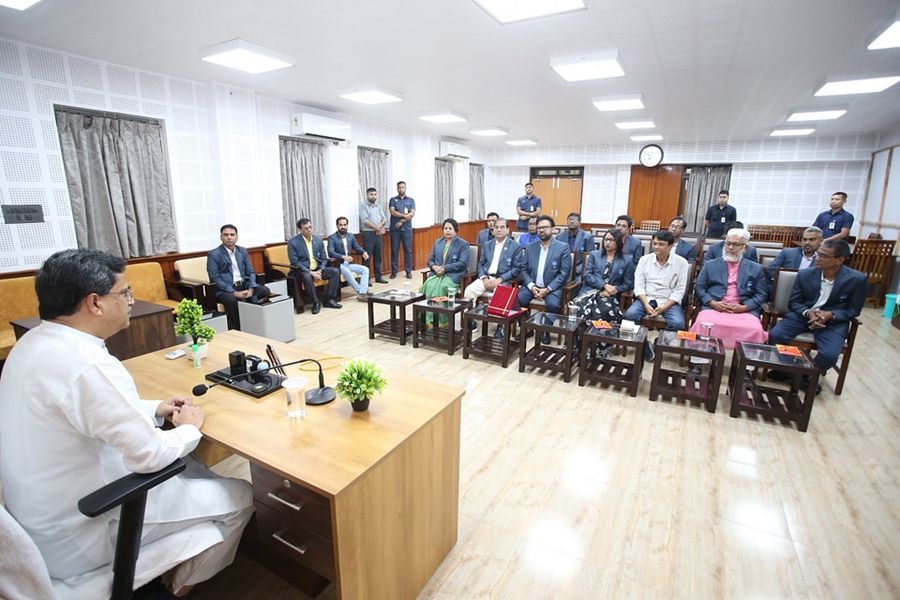 CM Saha assured the journalists that he would personally take up the matter with the government of India to simplify the visa process, thereby facilitating smoother travel for visitors from Bangladesh and beyond.
During the meeting, the Chief Minister also highlighted the potential opportunities for Bangladeshi entrepreneurs to participate in the Unity Mall project currently under construction in Hapania. This signifies a step towards strengthening economic ties and cross-border collaboration between the two neighboring countries.
Furthermore, CM Saha took the opportunity to brief the Bangladeshi journalists about the various development initiatives undertaken by his government, showcasing the commitment to enhancing the overall well-being and prosperity of the region. These efforts aim to foster stronger relations and promote mutual growth between Bangladesh and the northeastern states of India.
Comments
comments