Bakrid, also known as Eid al-Adha, is a significant Islamic festival celebrated by millions of Muslims worldwide. It commemorates the willingness of Ibrahim (Abraham) to sacrifice his son as an act of obedience to God. This joyous occasion is marked by various customs and traditions, as well as the exchange of heartfelt wishes. In this article, we present a wishes list for Bakrid 2022, encouraging unity, love, and gratitude.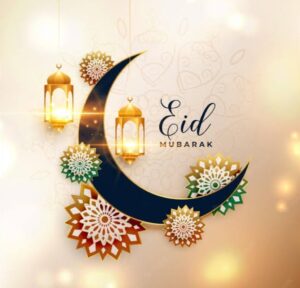 May the Blessings of Bakrid Fill Your Life:
Wishing you abundant blessings and happiness on the auspicious occasion of Bakrid. May your life be filled with peace, joy, and prosperity. Eid Mubarak!
May the Spirit of Sacrifice Inspire You:
As we celebrate Bakrid, let us reflect on the importance of sacrifice and selflessness. May this spirit guide us to be compassionate and kind towards others. Eid Mubarak!
Embrace Unity and Brotherhood:
On this special day, let us come together, setting aside our differences, and embrace the true essence of unity and brotherhood. Wishing you a harmonious and joyous Bakrid!
Share the Joy with Loved Ones:
May the festival of Bakrid bring you closer to your loved ones. May you share laughter, good food, and precious moments of joy with family and friends. Eid Mubarak!
Gratitude and Thankfulness:
As we celebrate Bakrid, let us express gratitude for the blessings in our lives. May we cherish the gifts we have received and extend a helping hand to those in need. Eid Mubarak!
May Your Prayers Be Answered:
May your prayers and supplications be heard by the Almighty on the holy occasion of Bakrid. May He grant you peace, happiness, and success in all your endeavors. Eid Mubarak!
Spread Love and Kindness:
Let us make Bakrid a time to spread love, kindness, and compassion. May our actions reflect the teachings of Islam and bring happiness to those around us. Eid Mubarak!
Reflect and Renew:
As we celebrate Bakrid, let us take a moment to reflect on our lives, seek forgiveness, and strive for personal growth. May this festival be a time of renewal and spiritual rejuvenation. Eid Mubarak!
Conclusion:
On Bakrid 2023, let us rejoice in the spirit of togetherness and celebrate the blessings bestowed upon us. May this festive occasion be filled with joy, peace, and harmony. Eid Mubarak to one and all!
Comments
comments