A promising judoka, the daughter of a bicycle repair shop owner in the district headquarters of Belonia in South Tripura, Asmita Dey is aiming for the skies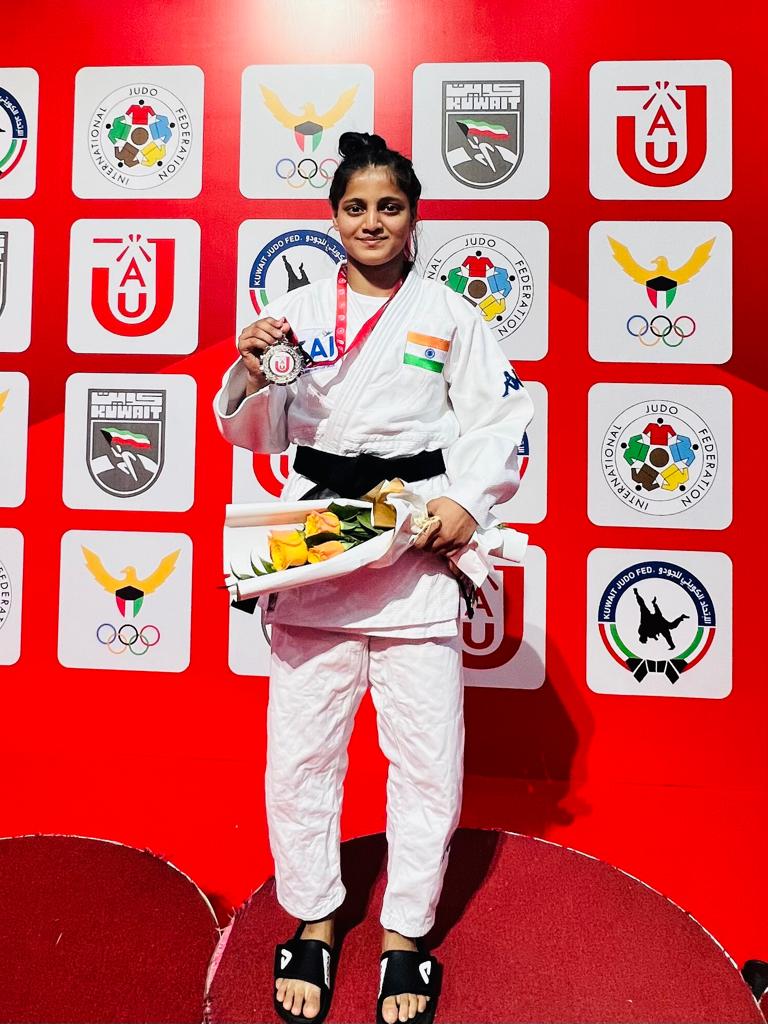 The Target Olympic Podium Scheme development athlete aspires to win a medal for the country in the Olympics.
Asmita Dey, 20, is currently training at the SAI Regional Center in Bhopal. She is gearing up for the upcoming Khelo India University Games (KIUG) 2022, which is set to take place in Uttar Pradesh from May 25. She aims to replicate the success of the previous edition of these games, held in Bangalore.
Asmita, who will be representing Barkatullah University, said, "I have previous experience participating in the Khelo India Games. I took part in the first edition of the Khelo India Youth Games held in Delhi. I won a silver medal in the 40 kg category that year. Later, I competed in Guwahati and won another silver medal. This time, I won a medal in the 48 kg category."
Asmita Dey revealed that she has already participated in the Khelo India University Games held in Bangalore, where she won a gold medal in the 48 kg category. She said, "After Bangalore, I now aim to win gold in Lucknow as well. My preparation is going well. My dream is to win a medal for the country in the Olympics, and I am working hard with full dedication for it."
When asked about her journey into this sport, Asmita said, "My father has raised us, three siblings, with great difficulty. He runs a bicycle repair shop. My entry into this sport is a coincidence. Initially, I was in athletics, and the 800 meters was my favorite event. I even got selected in the district trials. But then my coach introduced me to judo, and I developed a keen interest in it ever since."
Asmita believes that the Khelo India University Games provide an excellent platform for athletes to showcase their talent amidst world-class facilities. "It is a fantastic platform. Since I started participating in these events, my performance has improved significantly. It is a platform where athletes get good exposure amidst world-class facilities," she added.
Asmita further added that it was because of the Khelo India Games that she got the opportunity to stay at the SAI Center in Bhopal. Praising the facilities at the Bhopal SAI Center, she said, "The facilities here at the Bhopal SAI Center are excellent. The food and accommodation are good and the athletes are well taken care of. Usually, I practice in two to three shifts during the day. My coach, Yashpal Solanki, takes complete care of me."
Asmita considers Indian judoka Avtar Singh as her inspiration. She said, "When it comes to Indian stars, Avtar Singh Sir is my idol. Apart from him, I am also a fan of Japanese judo star Uta Abe, and I closely follow her game."
Source: https://ddnews.gov.in/
Comments
comments