Rumored iPad Ultra: A Highly Anticipated Device for Apple Fans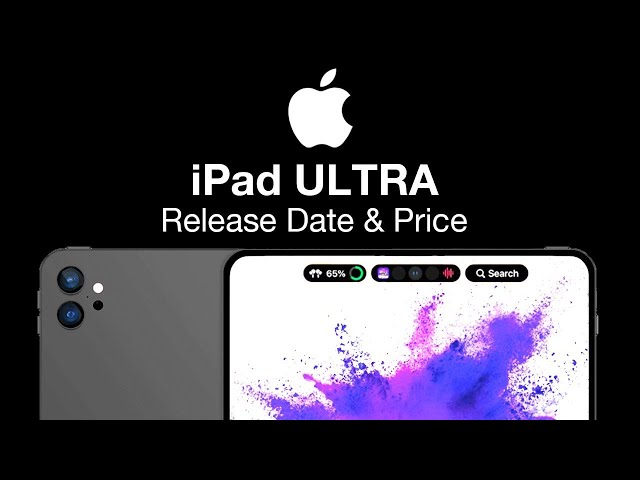 Introduction:
Apple fans and tech enthusiasts are eagerly awaiting the potential release of the highly rumored iPad Ultra. This larger and more powerful version of the popular iPad has garnered significant attention, despite the absence of an official announcement from Apple. With rumors and leaks circulating about its possible release date and price, excitement is building within the Apple community.
Release Date and Speculations:
According to recent reports, the iPad Ultra is expected to make its debut in 2023. While an exact date remains undisclosed, analysts speculate that the device could potentially be launched in the second half of the year. However, it's important to note that these predictions are subject to change, and Apple may surprise consumers with an earlier or later release.
Price Range and Positioning:
One aspect that has piqued interest is the projected price of the iPad Ultra, which is rumored to surpass the costs of current iPad models. Sources suggest a price range of approximately $1,200 to $1,500, depending on storage capacity and other features. If these rumors hold true, it would position the iPad Ultra as one of the most expensive iPads ever released by Apple.
Expected Features and Enhancements:
The iPad Ultra is speculated to boast several notable improvements over its predecessors. One of the anticipated highlights is its larger screen size, potentially ranging from 14 to 16 inches. Such an increase would provide users with a more immersive visual experience and cater to those seeking enhanced productivity and multimedia consumption. Additionally, the device is expected to feature a more powerful processor, likely outperforming the current iPad models. The combination of a larger display and improved performance would undoubtedly appeal to power users and professionals who require top-notch capabilities from their devices.
Final Thoughts:
Although official details regarding the iPad Ultra are yet to be unveiled by Apple, the rumors and leaks surrounding its potential release have generated immense excitement among Apple fans and tech enthusiasts alike. If the speculated features and enhancements come to fruition, the iPad Ultra has the potential to become a game-changer in Apple's iPad lineup. As the wait for further information continues, enthusiasts can only speculate and imagine the possibilities that this highly anticipated device may offer.
Conclusion:
The rumored iPad Ultra has captured the attention and enthusiasm of Apple fans and tech enthusiasts who eagerly await its arrival. While the release date and price are still uncertain, the rumors and leaks suggest that the device could introduce significant advancements in terms of size, performance, and design. As the anticipation builds, users are left to envision the possibilities and potential impact of the iPad Ultra within the Apple ecosystem.
Comments
comments