AGARTALA 04-05-23: In another benchmark decision for the development of health infrastructure in the state, Tripura Chief Minister Prof. Dr Manik Saha has announced that his government is contemplating of setting up Homeopathic Medical College in the state.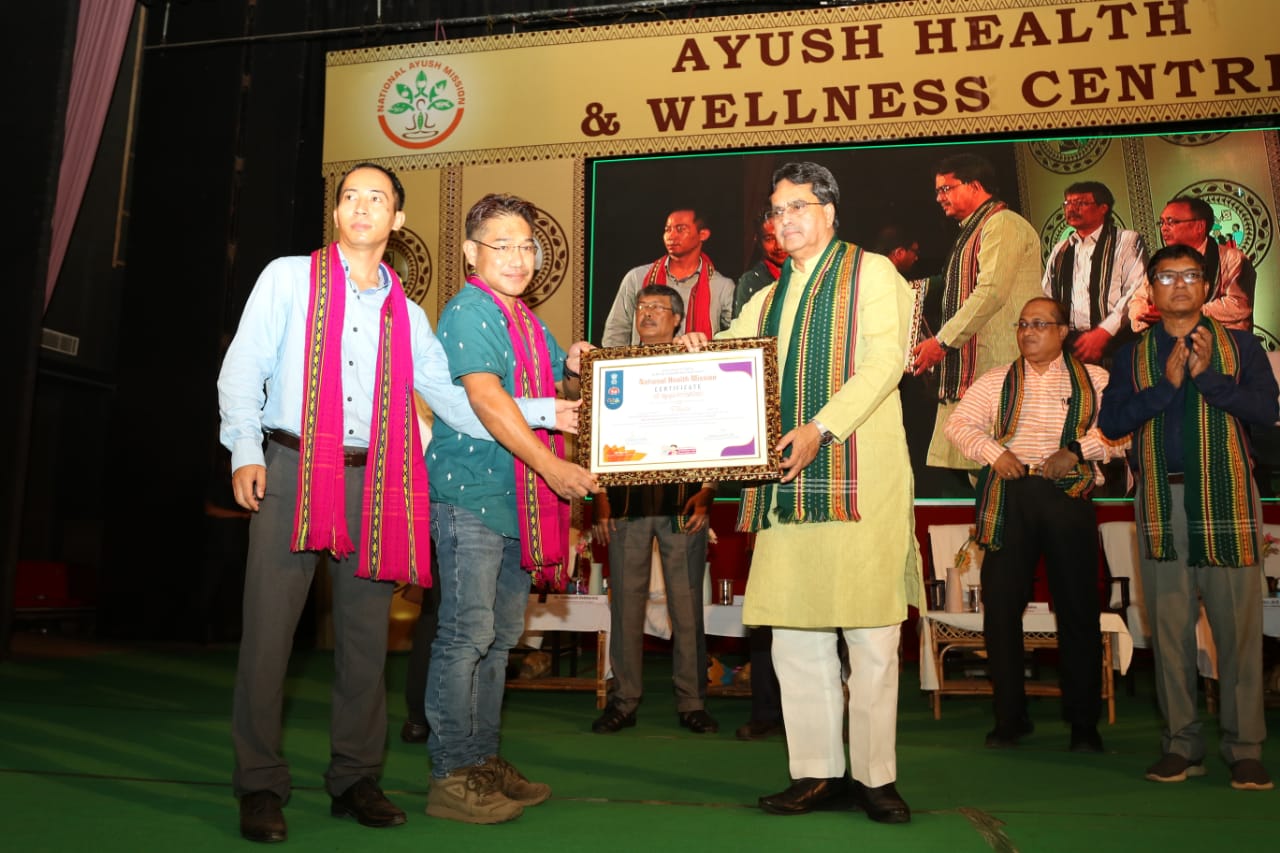 Chief Minister Prof. Dr Manik Saha said this while addressing State level orientation of AYUSH CHOs on Homeopathic, Health Care of Mothers & Child in Rabindra Satabarsiki Bhavan.
"There are plans to open a Homeopathy Medical College in the state in the coming days. The state government is thinking about it. The current government never wants to play politics with development works. This government is working with the aim of reaching the health system to the people of all sections. Prime Minister Narendra Modi is also working in that direction", said Chief Minister Dr Saha.
Stressing the use of Homeopathic, Chief Minister said along with Allopathic and Ayurvedic treatment, homeopathy treatment is also widely trusted by the public.
"This treatment method is effective enough to protect the health of all sections of people, including mothers, children, and the elderly. Keeping this in mind, the state government is working on a multi-pronged plan to promote homeopathy management under AYUSH services", said CM Dr. Saha.
In an oblique reference to the then Left Front government, the Chief Minister has slammed the party for creating a negative environment in the state by indulging politics in the health system
He also lashed on the then government for destroying the health and wellness centers in the state.
"The condition of health and wellness centers was very poor in earlier days but now the entire face of the health department has changed", added CM.
During the program on this day, the eminent homeopathic doctor of the state, Debabrata Bharati, was honored with the Life Time Achievement Award. Dhalai District, North Tripura District and Gomati District were felicitated for 100 percent success in vaccination. Besides, several primary health center's doctors, health and wellness center's doctors and ASHA workers were honored for their special contribution in the workplace.
Health Department Secretary Debashis Bose, Health Department Director Dr. Subhashis Debbarma, Family Welfare and Prevention Medicine Department Director Dr. Supriya Mallik, National Health Mission Director Shubashis Das were present as distinguished guests.
In a sweet gesture, Chief Minister Prof. Dr. Manik Saha has expressed his desire and asked the students of the blind school for a group photo.
Comments
comments