Agartala 21-03-23: The Chief Minister Professor Dr Manik Saha once said that shortage of blood in the blood banks will be dealt properly and now it seems like he is doing exactly what he said as blood donations camps are being organised in different parts of the state. There was another blood donation camp which was organised by Bharatiya Janata Yuba Morcha at BJP Election office and it was named as " Raktadan Utsav" on Tuesday.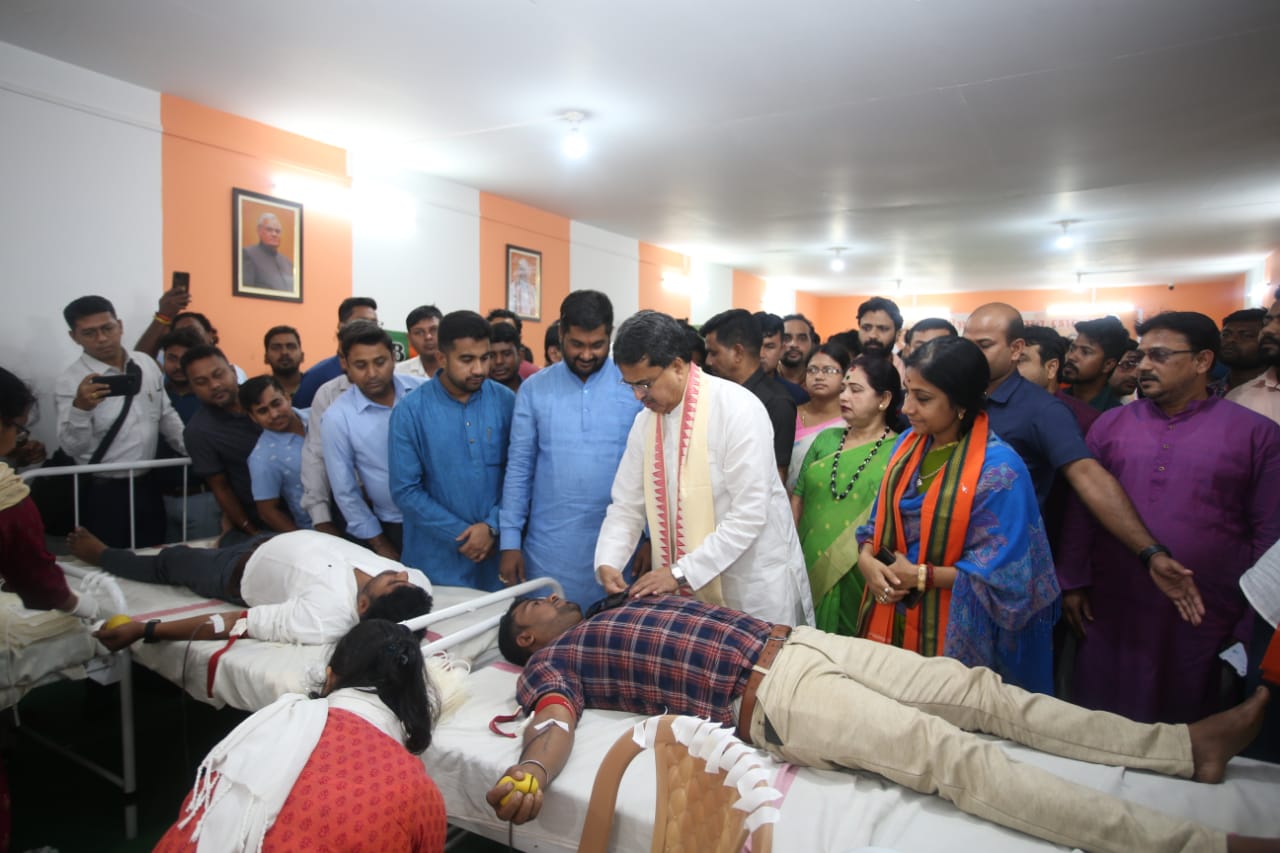 The Chief Minister Professor Dr Manik Saha during the programme said that life of a human being can be saved through blood donation because there is no alternative to it. The kind of steps which are being taken by various organisations for blood donation is absolutely amazing and it must continue in future as well.
He added that there was shortage of blood during the election and the situation in the blood banks were also similar. This is when it was appealed through social media and media so that blood donation camps are organised and different organisations came forward for the same. There are other types of donation like eye, education, clothes which can be made but only blood donation can save a life. It also needs to be seen that wastage of blood must not be done and an equality must be maintained between demand and supply of blood. The relative department must keep a check on that and this is how these things will become a success.
The President of pradesh BJP Rajib Bhattacharjee, General Secretary of Pradesh BJP Papia Datta, AMC Mayor Dipak Majumder and few others were present in this programme. A total of 102 people donated blood on this day.
Comments
comments