A festive spirit is in the air as Tripura's century-old Kharchi Puja begins at Chaturdash Devata Temple amid hundreds of devotees offering puja to 14 deities on Thursday, the first day of the week-long festival.

Traditional Snan Yatra, animal sacrifice and worships marked the formal beginning of the Kharchi Festival.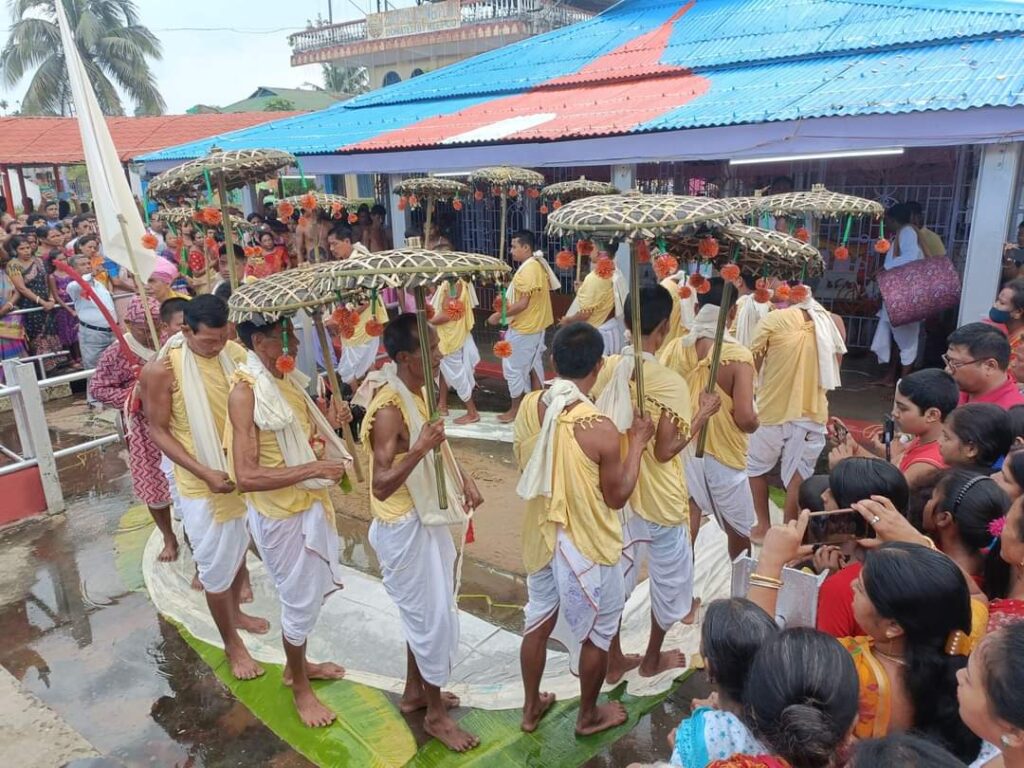 The festival features 14 deities– Shiva, Durga, Vishnu, Laxmi, Saraswati, Kartik, Ganesha, Brahma, Abadhi (god of water), Chandra, Ganga, Agni, Kamdev and Himadri (Himalaya).

The history says

According to Tripura royal family's chronicle 'Rajmala', Queen Hirabati once went to take a bath in the river Maharani and noticed a wild buffalo chasing the 14 gods. With the help of the queen's cloth the gods managed to kill the beast. Happy with Hirabati's help, the gods visited the palace and the royal family offered puja by sacrificing wild buffaloes. Since then it's been an annual affair in the region's calendar.
Source – Tripura Tribune
Comments
comments