Tripura 17, November 23: Tragedy unfolded at the Indo-Bangla Agartala border today as the lifeless body of BSF jawan Ishan Chandra Dora, belonging to the 42nd battalion, was discovered during duty hours. The incident has created a stir in the Shanmura area, prompting a thorough police investigation into whether it was a premeditated murder or another underlying cause.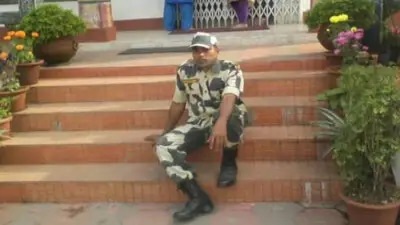 According to Subal Das, the Officer-in-Charge of Ramnagar police station, a report reached them early this morning about the discovery of Dora's body under a culvert near the Sanmura Agartala check post. Upon receiving the information, the police swiftly responded and transported the deceased to IGM Hospital. Unfortunately, the doctor on duty pronounced him dead.
Dora, a resident of Odisha, was stationed at the Agartala Lankamura Border Out Post. As the police delve into the circumstances surrounding this tragic event, the community awaits answers and mourns the loss of a dedicated BSF jawan.
Comments
comments