The Alchemist – A Journey of Self-Discovery and Dreams
Author: Paulo Coelho
Introduction: "The Alchemist" by Paulo Coelho is a timeless tale that transcends borders and generations. Originally published in 1988, this philosophical novel has touched the hearts of millions worldwide with its profound message about following one's dreams. The story follows the journey of Santiago, a shepherd who embarks on a quest to discover his "Personal Legend," or the purpose of his life. Through this review, we explore the book's themes, characters, and the impact it has had on readers.
Themes:
Personal Legend: The central theme of the novel revolves around discovering and pursuing one's "Personal Legend." Coelho imparts the idea that each person has a unique path or calling in life, and it's our duty to seek and fulfill it.
Dreams and Destiny: "The Alchemist" emphasizes the significance of dreams and their connection to our destinies. Santiago's recurring dream of hidden treasure in the Egyptian pyramids propels him on a life-altering journey.
Synchronicity and Omens: Coelho introduces the concept of synchronicity, where the universe conspires to help individuals on their quest. Throughout Santiago's journey, he encounters omens and signs that guide him in making crucial decisions.
Characters:
Santiago (The Shepherd): The protagonist of the story, Santiago's transformation from a simple shepherd to a seeker of his Personal Legend is the heart of the narrative. His curiosity, resilience, and the pursuit of his dreams make him a relatable and inspiring character.
The Alchemist: A wise and mystical character who imparts valuable wisdom to Santiago, the Alchemist represents the spiritual guidance and mentorship that can help individuals on their journey.

Impact: "The Alchemist" has had a profound impact on readers for several reasons:

Universal Message: Coelho's storytelling transcends cultural and geographical boundaries, making it accessible to people from various backgrounds.
Inspirational: The novel inspires readers to reflect on their own dreams and goals, encouraging them to pursue their passions and fulfill their potential.
Philosophical Depth: Coelho weaves philosophical and spiritual ideas into the narrative, prompting readers to contemplate the deeper meaning of life and destiny.

Conclusion: "The Alchemist" is a literary gem that encourages self-discovery and the pursuit of one's dreams. Paulo Coelho's lyrical writing style and the book's timeless message make it a must-read for anyone seeking inspiration, wisdom, and a deeper understanding of life's journey. This novel serves as a guiding light for those who wish to embark on their own quest to discover their Personal Legend.

Master Your Emotions: A Practical Guide to Overcome Negativity And Better Manage Your Feelings

Master Your Emotions
Emotional Intelligence: The book places a strong emphasis on the importance of emotional intelligence. It guides readers through the process of recognizing, understanding, and effectively managing their emotions.
Negativity and Stress: The author delves into the sources of negativity and stress and provides techniques for reducing their impact on one's mental and emotional well-being.
Mindfulness and Self-awareness: "Master Your Emotions" advocates the practice of mindfulness and self-awareness as tools to help individuals gain control over their emotional reactions.
Communication and Relationships: The book also explores how mastering emotions can lead to improved communication, conflict resolution, and more fulfilling relationships.
The Art of War – A Timeless Guide to Strategy and Leadership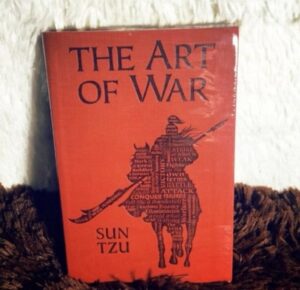 Strategy and Tactics: Sun Tzu delves deeply into the intricacies of strategy and tactics, emphasizing the importance of planning, adaptability, and deception in warfare.
Leadership: The book provides valuable lessons on leadership, stressing the significance of effective leadership and the qualities of a great leader.
Adaptability: "The Art of War" highlights the importance of adaptability and the need to adjust one's strategies based on the changing circumstances of both battle and life.
Deception and Psychology: The book explores the role of deception and psychological warfare, suggesting that successful leaders must understand and manipulate the psychology of their opponents and allies.
Atomic Habits – Transform Your Life, One Tiny Habit at a Time
The Power of Tiny Habits: The central theme of "Atomic Habits" is the idea that significant change can be achieved through small, consistent habits. Clear argues that it's not dramatic transformations but tiny, sustainable actions that lead to lasting success.
Habit Loop: The book introduces the habit loop—cue, craving, response, and reward. By understanding and manipulating these elements, individuals can rewire their habits effectively.
Continuous Improvement: Clear emphasizes the concept of continuous improvement, advocating for a commitment to daily, marginal gains over time. These small changes compound to yield significant results.
Environment and Accountability: The author highlights the role of one's environment in shaping habits and the importance of creating an environment conducive to positive change. Additionally, he explores the power of accountability in maintaining good habits.
The subtle art of not giving a f*ck
Value Alignment: Manson challenges the notion that one should strive for constant positivity. He argues that it's more important to align our values with what truly matters to us, even if it means confronting discomfort and pain.
Responsibility and Ownership: The book emphasizes taking responsibility for one's life and choices. It encourages readers to own their problems and not play the victim.
Limiting Beliefs: Manson addresses the impact of societal and personal beliefs that hold people back. He advocates for challenging and changing these limiting beliefs to lead a more fulfilling life.
Death and Impermanence: The book explores the idea that life is short and death is inevitable, which can be a powerful motivator for living authentically and embracing life's challenges.
Thinking fast and slow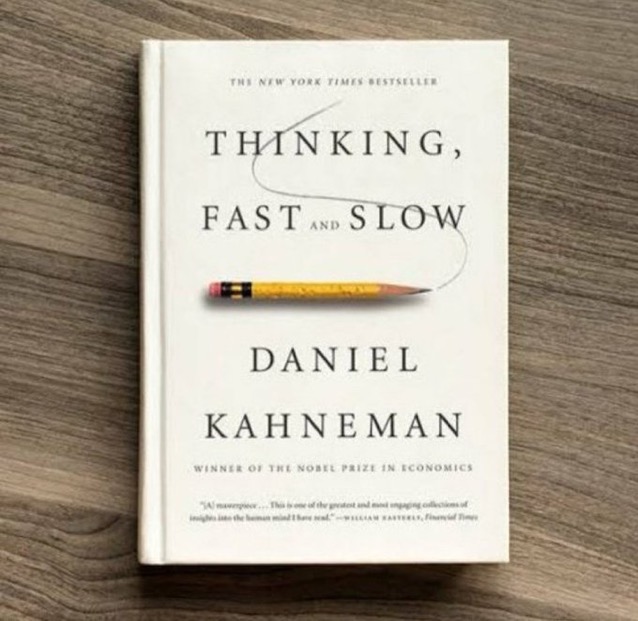 wo Systems of Thinking: Kahneman introduces the concept of two thinking systems. System 1 operates automatically, quickly, and with little effort, while System 2 is slow, deliberate, and requires conscious effort.
Cognitive Biases: The book explores various cognitive biases that affect our decision-making, such as the availability heuristic, anchoring, and the overconfidence bias. These biases can lead to errors and irrational choices.
Prospect Theory: Kahneman and his research partner, Amos Tversky, developed prospect theory, which explains how people evaluate potential losses and gains. This theory revolutionized the field of behavioral economics.
Happiness and Well-being: The book touches on the concept of happiness and how our choices can impact our well-being. Kahneman discusses the difference between the "experiencing self" and the "remembering self" in evaluating life satisfaction.
The almanak of naval Ravikant
startups and Entrepreneurship: Naval shares his thoughts on startups, building successful businesses, and navigating the entrepreneurial journey.
Wealth and Investing: He offers insights into wealth creation, investment strategies, and financial freedom.
Happiness and Fulfillment: The book delves into the pursuit of happiness, mindfulness, and finding fulfillment in life.
Productivity and Personal Development: Naval provides advice on how to improve productivity, learn more efficiently, and achieve personal growth.
Psychology of money
Emotions and Money: Housel examines the emotional aspects of money management, discussing how our feelings, biases, and psychological tendencies impact financial decisions.
The Power of Time: The book emphasizes the importance of long-term thinking and patience in wealth-building, demonstrating the benefits of compounding and time-tested strategies.
Risk and Uncertainty: Housel discusses risk and uncertainty in investing, helping readers navigate the challenges of financial decision-making in an unpredictable world.
Wealth and Happiness: The book touches on the relationship between wealth and happiness, questioning common beliefs about what truly leads to a fulfilling life.
Deep work
Deep Work vs. Shallow Work: Newport distinguishes between deep work, which involves concentrated, undistracted focus on important tasks, and shallow work, which is characterized by tasks that are often less meaningful and more reactive.
The Value of Concentration: The book underscores the value of deep, concentrated work, arguing that it leads to higher productivity, better results, and professional success.
Strategies for Deep Work: Newport provides practical strategies for incorporating deep work into one's daily routine, including time-blocking, minimizing distractions, and optimizing work habits.
Digital Minimalism: The book also touches on the idea of digital minimalism, emphasizing the importance of decluttering one's digital life to create more time for deep work and meaningful activities.
How to win friends and influence people
The Fundamental Techniques of Handling People: The book teaches the importance of showing appreciation, avoiding criticism and condemnation, and making the other person feel important.
Six Ways to Make People Like You: Carnegie offers insights into ways to become more likable, such as becoming genuinely interested in others, smiling, and remembering people's names.
Win People to Your Way of Thinking: The book provides strategies for influencing others, including avoiding arguments, respecting others' opinions, and letting the other person feel that the idea is theirs.
Be a Leader: How to Change People Without Giving Offense or Arousing Resentment: Carnegie explores leadership qualities, including the importance of praise and encouragement and the power of appreciation.
Comments
comments