Introduction
The Twipra Students' Federation (TSF) in Tripura staged a fervent display of commitment to cultural preservation by organizing a 12-hour strike. They demanded the adoption of the Roman script for the Kokborok language, aiming to formalize it through the passage of the 125th Constitutional Amendment Bill. Despite Kokborok's status as an official language, its lack of a standardized script impedes documentation and promotion, prompting the TSF's call for change.
Peaceful Protest and Detentions
The peaceful demonstration turned contentious as 40 TSF activists were detained due to road blockades in Agartala. Their central protest point was the quest for the Constitutional Amendment Bill, which would enshrine the Roman script for Kokborok. The TSF's actions reflect a deep commitment to preserving indigenous culture and language.
Kokborok's Importance and Challenges
Kokborok holds prominence among Tripura's indigenous communities, serving as their dominant language. Despite this, the absence of a standardized script obstructs its proper documentation and usage. The TSF's demonstration, near the North Gate of Agartala, underscored the significance of evolving Kokborok while emphasizing unity across communities.
Advantages of the Roman Script
The demand for the Roman script arises from its potential benefits to Tripura's indigenous communities. Widely recognized scripts facilitate documentation, publication, and modern communication integration. The adoption of the Roman script could play a pivotal role in preserving and promoting Kokborok for future generations.
Linguistic Diversity and Heritage
Linguistic diversity is a crucial aspect of India's cultural heritage. The demand for the Roman script aligns with broader efforts to preserve cultural identities and promote inclusivity. Languages are repositories of history, culture, and heritage, underscoring the need for their safeguarding.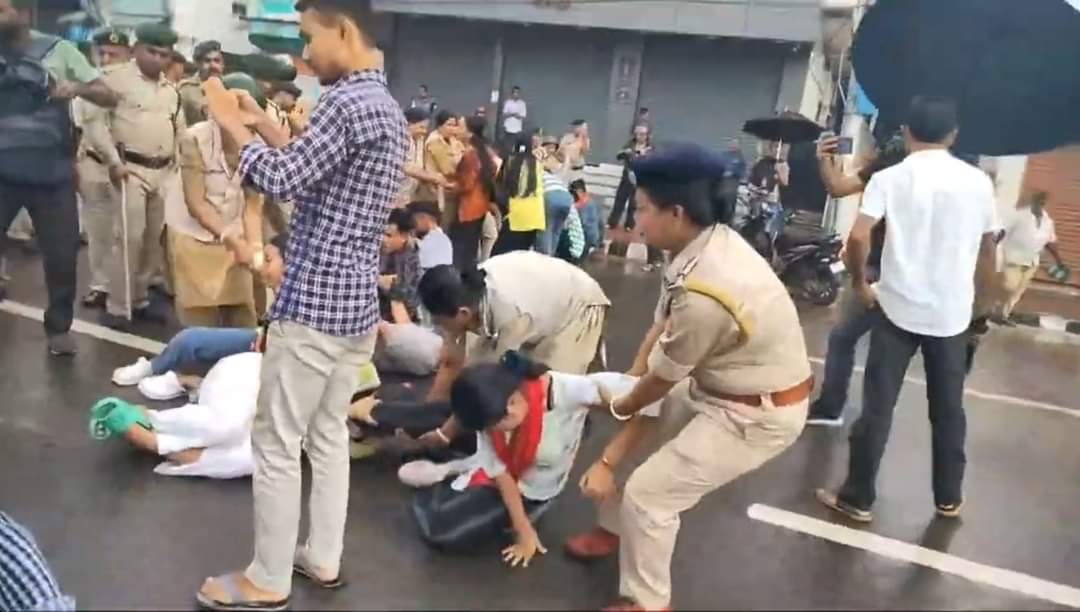 Passion and Determination
The TSF's strike echoes earlier calls for action. In June, TIPRA Motha's student organization, TISF, also advocated for the Roman script for Kokborok. This determination showcases communities' dedication to preserving their languages and cultures, serving as a reminder of the importance of linguistic diversity.
Towards Constructive Dialogue
The ongoing debate over the Roman script underscores the necessity of collaboration among stakeholders, including the government. Striking a balance between cultural significance and accessibility is crucial. Constructive dialogue can pave the way for sustainable solutions that honor Kokborok's cultural importance while ensuring its growth.
Conclusion
The demand for the Roman script for Kokborok in Tripura represents more than just a linguistic change. It's about preserving a unique cultural identity and fostering inclusivity. The passion displayed by TSF and indigenous organizations highlights the vitality of cultural preservation. As discussions continue, stakeholders must find a way to support the cultural significance of Kokborok while promoting its accessibility, allowing it to thrive as an integral part of Tripura's cultural mosaic.
Comments
comments