July 7, 2023: The Tripura Legislative Assembly was engulfed in uproar on July 7 as five opposition Members of the Legislative Assembly (MLAs) were suspended from the ongoing budget session. The Speaker, Biswabandhu Sen, took the choice to suspend the MLAs, blaming them for upsetting and sabotaging the decency of the house during the meeting.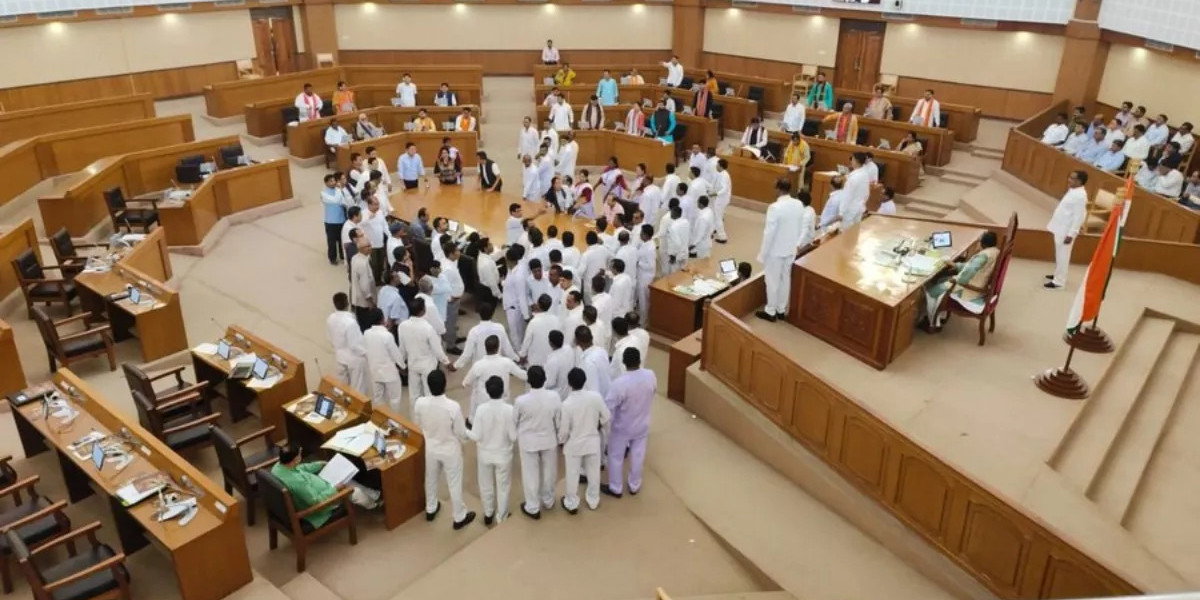 The suspended MLAs incorporate Sudip Roy Barman from the Congress party, Birshaketu Debbarma, Ranjit Debbarma, and Nandita Reang from Tipra Motha, as well as Nayan Sarkar from CPIM.The decision to suspend them came after a series of protests and disruptions initiated by the opposition parties.
The controversy unfolded when the leader of the opposition, Animesh Debbarma, inquired about the status of his Adjournment Motion regarding BJP MLA Jadab Lal Nath's alleged involvement in watching obscene videos during the previous assembly session. However, the speaker refused to entertain their queries and proceeded with the budget presentation by the Finance Minister.
Accordingly, the resistance chiefs communicated their disappointment by diving into the well of the house and requesting severe activity against MLA Nath.The protest took an escalated turn when three Tipra Motha MLAs moved onto a table in the house to voice their discontent
Chief Minister Dr. Manik Saha backed the speaker's decision to maintain the decorum of the house and requested the suspension of the five opposition MLAs. Acting on the chief minister's request, the speaker suspended the MLAs from the ongoing session, leading the opposition parties to walk out in protest against the decision.
This incident has created a significant upheaval in the Tripura Legislative Assembly, raising concerns about the functioning of the house and the ability of opposition members to address their grievances. The suspended MLAs will be barred from participating in the current budget session, adding to the mounting tensions between the ruling and opposition parties in Tripura.
Comments
comments