Prime Minister Narendra Modi Sends Warm Wishes on Guru Purnima
Date: July 3, 2023 : On the auspicious occasion of Guru Purnima, Prime Minister Narendra Modi has extended his heartfelt greetings to all the residents of the country. In a tweet on Monday, the Prime Minister conveyed his wishes for Guru Purnima, stating, "Wishing all the residents of the country an infinite abundance of blessings on Guru Purnima."
Guru Purnima, also known as Vyasa Purnima, is celebrated nationwide to honor Maharishi Ved Vyasa, whose birth anniversary falls on this day. The festival holds great significance in Hinduism and is observed with devotion and reverence.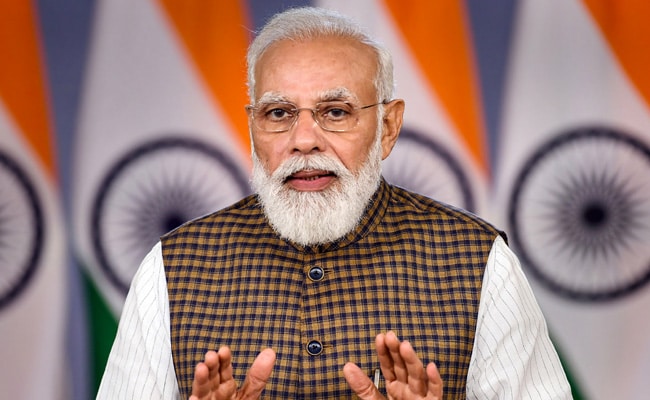 According to the Hindu Panchang, the auspicious time for the worship of Guru Purnima began on July 2nd at 8:21 PM and will continue till July 3rd at 5:08 PM. During this period, devotees and enthusiasts participate in various rituals and observances at temples and institutions across the country.
In the morning, devotees gathered at the Gauri Shankar Mandir in Delhi to seek blessings on the auspicious occasion of Guru Purnima. Similar worship ceremonies took place at temples throughout the country, as devotees offered prayers and expressed gratitude towards their gurus.
Guru Purnima serves as a reminder of the importance of teachers and mentors in our lives. It is a time for spiritual reflection, seeking knowledge, and expressing gratitude for the wisdom and guidance received from gurus.
As the nation celebrates Guru Purnima, it encourages individuals to acknowledge and honor the invaluable contributions of teachers and mentors in shaping their lives. The Prime Minister's message resonates with the sentiments of the occasion, fostering a sense of gratitude and respect towards gurus.
Guru Purnima serves as a unifying force that brings people together in their pursuit of wisdom and spiritual growth. It is a time to honor the lineage of knowledge and express gratitude for the teachings that have been passed down through generations.
The celebration of Guru Purnima continues to be an integral part of India's cultural fabric, emphasizing the significance of learning, mentorship, and enlightenment. As the country immerses itself in the festivities, let us embrace the teachings of our gurus and strive for a brighter future.
Comments
comments