Tripura government to invest Rs 1,000 crore to boost tourism infrastructure in the northeastern state. The move comes as part of the state's plan to make Tripura a world-class tourism destination. The Tourism Minister, Sushanta Chowdhury, announced the investment and shared the government's plans, including setting up of five houseboats in Dumbur Lake and four ropeways in three districts. The state government hopes that funds will not be a constraint for a tourism boom as the Centre is extending help to the state.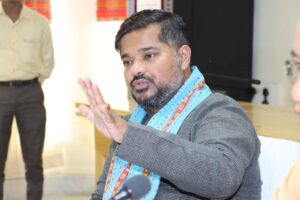 As part of the Swadesh Darshan programmed, the Centre has already allocated Rs 82.84 crore to Tripura, out of which Rs 73.74 crore has been used for infrastructure building. The state has received Rs 16.57 crore out of Rs 50.38 crore available under the second phase. The minister said that the fund utilization of the second phase stands at 48.08 per cent, while 97 per cent of the fund has been utilized in the first phase.
The Asian Development Bank (ADB) is expected to sanction a project amounting to Rs 180 crore for tourism infrastructure building in the state. The state government plans to set up five houseboats, costing Rs five crore each, in Dumbur Lake, which is 120 kilometres from the state capital Agartala. The government hopes that these initiatives will help to boost the tourism sector in the northeastern state. The tourism industry has the potential to contribute significantly to the economic growth of the region. The government's focus on infrastructure development is likely to attract more tourists and generate employment opportunities for the local population. The initiatives, if implemented successfully, will put Tripura on the map as a world-class tourism destination.
Comments
comments