Aguli News 23-01-2023: Last night Sl Zainul Hossain, OC Abhaynagar busted a big gang of top thieves and arrested 05 criminals in NCC PS Case No. 07/23 and recovered a total of 26 stolen mobile sets (Android mobile sets – 11 nos and keypad-15 No.) and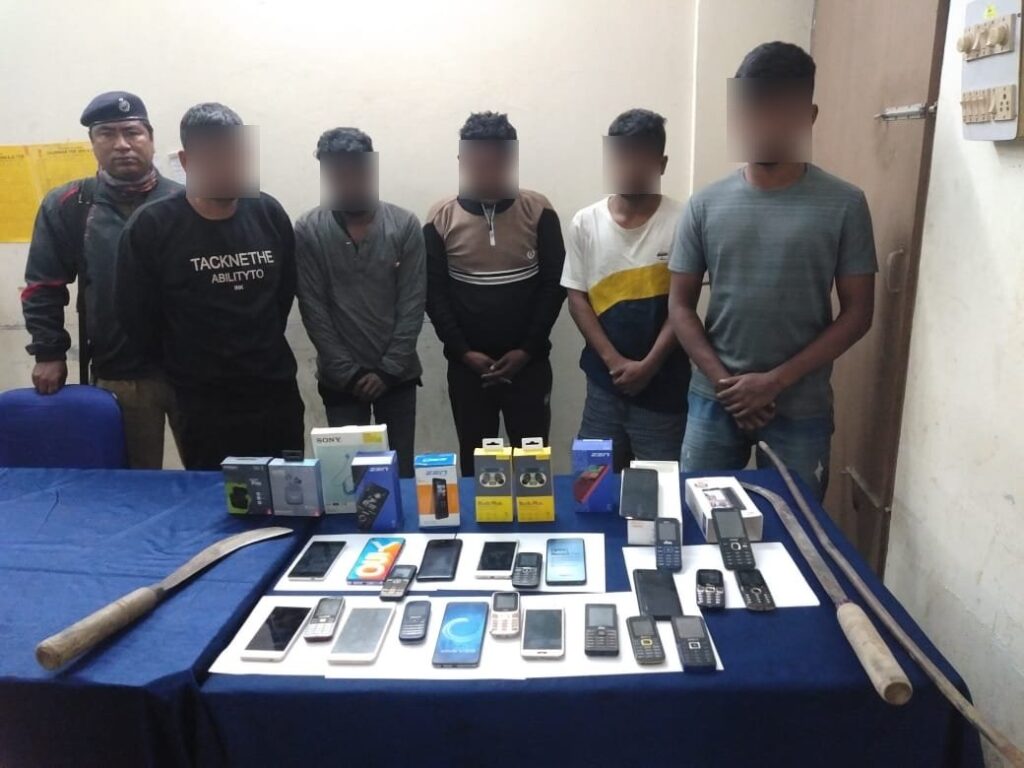 other items like earphone-01 set, smart watch-01, wire cutter-01 and cash of Rs. 3000/- from them which was stolen from a mobile shop. Weapons of crime like 02 sharp knives, 01 iron saber were also seized.
The estimated value of recovered stolen goods is Tk 10 lakh. 1 lakh 60 thousand. Further investigation is underway.
Comments
comments