Aguli News 07-10-2022: Assam Chief Minister Himanta Bishwa Sharma came to Tripura state. Assam Chief Minister Himanta Biswa Sharma participated in the program titled Booth Vijay Abhiyan at Agartala Rabindra Bhaban.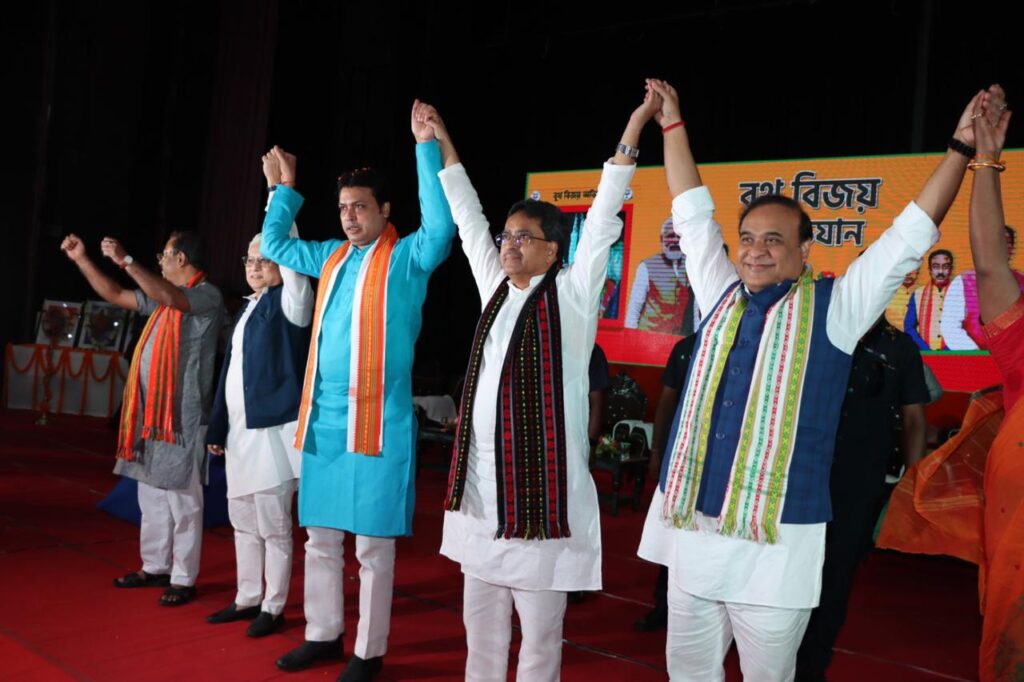 The aim and objective of the party is to win every booth through intensive public relations in view of the overall development trend of the government.
BJP's booth victory campaign has started ahead of the Tripura state assembly elections. Prime Minister Narendra Modi may visit Tripura state on November 17.
Comments
comments